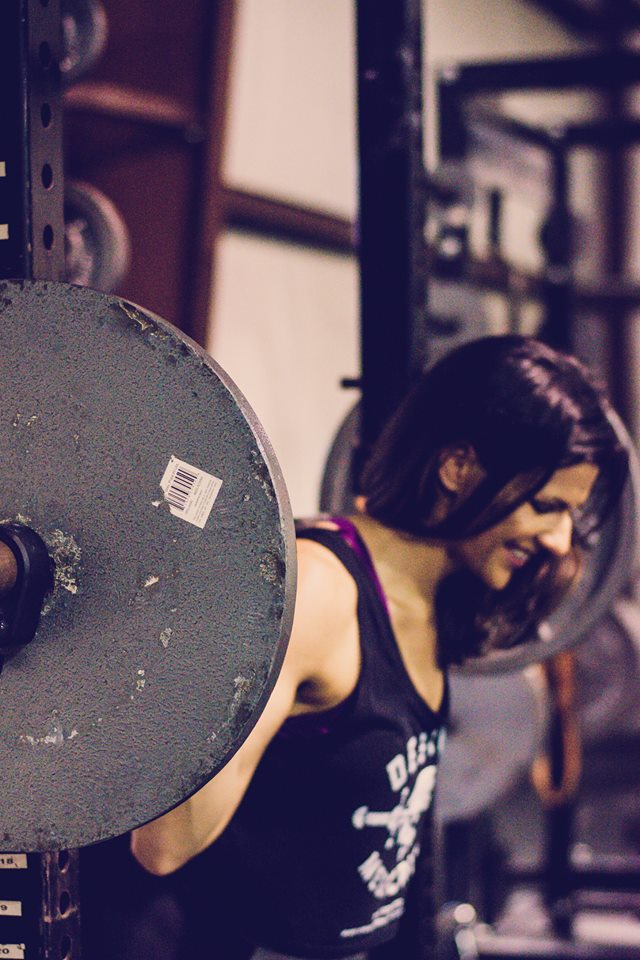 Let me share a little bit of my story...

As someone who had been overweight my entire life, all of my fitness efforts were solely focused on being smaller. I didn't eat a lot and I tried to cardio my way into confidence via a smaller jean size. I was constantly frustrated because fitness felt like a punishment and a reminder that I wasn't good enough.
When I was in college, I fractured my foot due to my overzealous efforts and found myself with a new boot and crutches. I was terrified of gaining weight, of losing momentum, and of not being able to exercise. The only thing I could do was some light lifting so, I printed off a quick workout from the internet, crutched in to the gym, and decided to try out the weight section of the gym. I felt totally out of place and didn't know what I was doing, but I kept showing up anyway because it was all I could. Slowly, my focus started to shifting from shrinking to seeing what I was capable of. Lifting became a form of fitness that I enjoyed and that made me feel empowered. I started competing in strength sports like strongman and powerlifting as way to challenge myself and have even more direction in my workout efforts.
The barbell helped me find a form of fitness that I love, confidence, and a more resilient mindset that has improved my life in and outside of the gym.
And that's what I want to share with YOU!
Fitness doesn't have to be a miserable, defeating experience. If you've found that you love lifting but have felt frustrated with your lack of progress, I'm here to help.
Through six years of countless hours spent in the gym, injuries, setbacks, and breakthroughs, I've learned that working on your physical AND mental strength is key! Cultivating self awareness and learning mental skills to help set goals, reframe bad days, and overcome obstacles have been game changers for me, and they can be game changers for you, too.
I want to help you get stronger, feel better, and learn to stand in your power so you can become your strongest self.